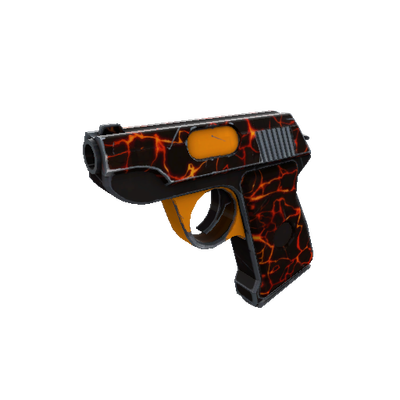 Place a request
The minimal price on the Steam market 274,54 ₽.
Specialized Killstreak Shot to Hell Pistol (Minimal Wear)
Team Fortress 2
Mercenary Grade Pistol (Minimal Wear)
Sheen: Hot Rod
Killstreaks Active
''A Pistol Made From Lava. Wait- Is That Even Possible?''
Pyroland Collection
Rainbow Grenade Launcher
Rainbow Sniper Rifle
Rainbow Flame Thrower
Balloonicorn Sniper Rifle
Sweet Dreams Grenade Launcher
Sweet Dreams Stickybomb Launcher
Balloonicorn Flame Thrower
Mister Cuddles Minigun
Blue Mew Knife
Blue Mew Pistol
Blue Mew Rocket Launcher
Blue Mew Scattergun
Shot to Hell Scattergun
Torqued to Hell Wrench
Blue Mew SMG
Stabbed to Hell Knife
✔ Shot to Hell Pistol
Brain Candy Knife
Brain Candy Minigun
Brain Candy Pistol
Brain Candy Rocket Launcher
Flower Power Medi Gun
Flower Power Revolver
Flower Power Scattergun
Flower Power Shotgun
The appearance of items in the list below may differ from the above. For example, items may have different names, descriptions, colors, stickers, gems. Before buying hover on the image of the item to view its full description.