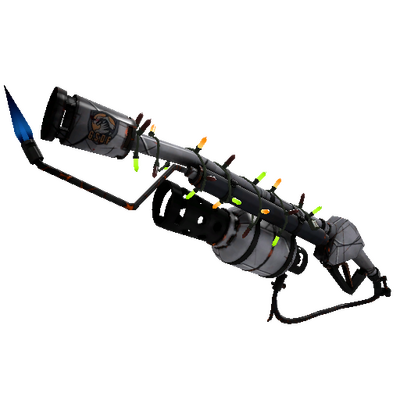 Place a request
Item is missing on the STEAM marketplace.
Strange Festivized Mechanized Monster Flame Thrower (Field-Tested)
Team Fortress 2
This item name is changed to: ''i like guys''
Commando Grade Flame Thrower (Field-Tested)
Strange Stat Clock Attached
Kills: 0
Festivized
Extinguishing teammates restores 20 health
Afterburn reduces Medi Gun healing and resist shield effects.
Alt-Fire: Release a blast of air that pushes enemies and projectiles and extinguishes teammates that are on fire.
Summer 2023 Collection
Sky Stallion War Paint
Deadly Dragon War Paint
Business Class War Paint
Steel Brushed War Paint
Warborn War Paint
✔ Mechanized Monster War Paint
Bomb Carrier War Paint
Team Serviced War Paint
Pacific Peacemaker War Paint
Secretly Serviced War Paint