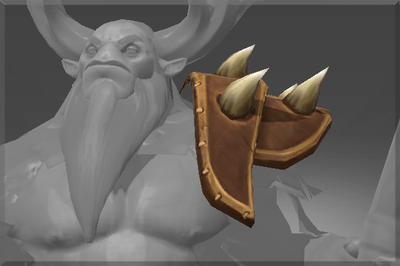 Place a request
Item is missing on the STEAM marketplace.
Inscribed Pauldron of Al-Fusha
Used By: Nature's Prophet
Scion of the Savage
Staff of the Tusk-Bereft
Horns of the Forest Lord
Doubly Braided Beard
Pauldron of Al-Fusha
Tusked Bracers
Al-Fusha was a great satyr general in service to Verodicia. It is said that he fell in battle and much of his wargear lost. Of it, this spiked and goddess-blessed pauldron remains.
Trees Created: 0
Inscribed Gem