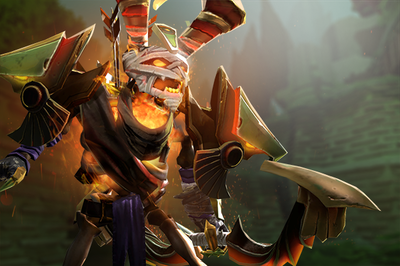 Place a request
The minimal price on the Steam market 61,59 ₽.
Urushin Huntsman
Used By: Clinkz
The International 2016
Though known for a violent and capricious temper, the burning bowman is much revered throughout The Hoven.

Includes all of the items in the 'Urushin Huntsman' set for Clinkz, which can be upgraded with the 'Urushin Huntsman Style Unlock' granted to players who complete all fifteen Three-Star objectives on the Path of the Rogue.