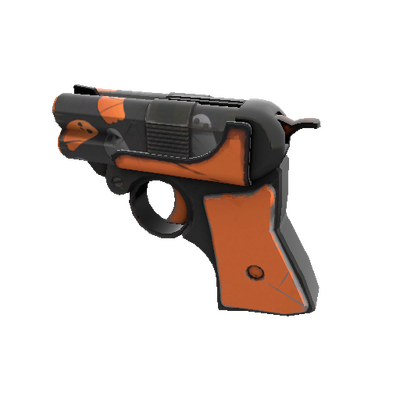 Item is missing on the STEAM marketplace.
Strange Simple Spirits Shortstop (Field-Tested)
Mercenary Grade Peppergun (Field-Tested)
Strange Stat Clock Attached
Kills: 0
When weapon is active:
Increase in push force taken from damage and airblast
Holds a 4-shot clip and reloads its entire clip at once.
Alt-Fire to reach and shove someone!

Mann Co.'s latest in high attitude
break-action personal defense.
The Special Delivery
The Shortstop
Mad Milk
The Holy Mackerel
The Milkman
Item Set Bonus:
Leave a Calling Card on your victims
Scream Fortress XIII Collection
Misfortunate War Paint
Party Phantoms War Paint
Broken Bones War Paint
Swashbuckled War Paint
Neon-ween War Paint
Polter-Guised War Paint
Necromanced War Paint
Skull Cracked War Paint
✔ Simple Spirits War Paint
Potent Poison War Paint
Searing Souls War Paint
Kiln and Conquer War Paint
Sarsaparilla Sprayed War Paint
Auto-buy requests (Indicate the price for 1 item)