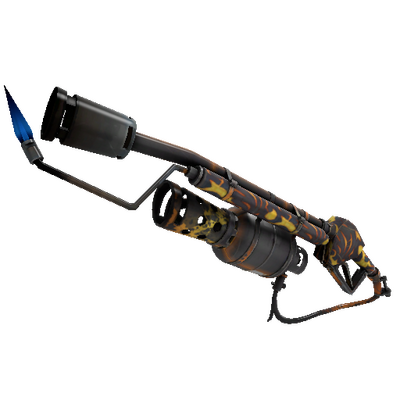 Item is missing on the STEAM marketplace.
Strange Specialized Killstreak Kiln and Conquer Flame Thrower (Minimal Wear)
Mercenary Grade Flame Thrower (Minimal Wear)
Strange Stat Clock Attached
Kills: 0
Extinguishing teammates restores 20 health
Sheen: Deadly Daffodil
Killstreaks Active
Afterburn reduces Medi Gun healing and resist shield effects.
Alt-Fire: Release a blast of air that pushes enemies and projectiles and extinguishes teammates that are on fire.
Scream Fortress XIII Collection
Misfortunate War Paint
Party Phantoms War Paint
Broken Bones War Paint
Swashbuckled War Paint
Neon-ween War Paint
Polter-Guised War Paint
Necromanced War Paint
Skull Cracked War Paint
Simple Spirits War Paint
Potent Poison War Paint
Searing Souls War Paint
✔ Kiln and Conquer War Paint
Sarsaparilla Sprayed War Paint
Auto-buy requests (Indicate the price for 1 item)