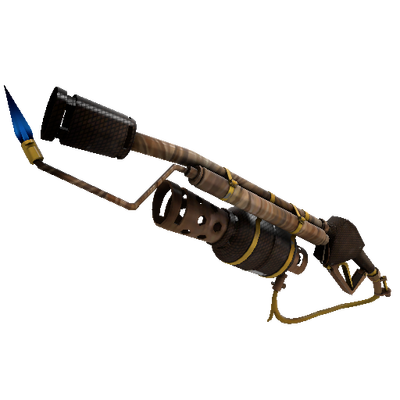 Item is missing on the STEAM marketplace.
Strange Specialized Killstreak Nutcracker Flame Thrower (Factory New)
This item name is changed to: ''deez nuts''
Civilian Grade Flame Thrower (Factory New)
Strange Stat Clock Attached
Kills: 0
Teammates Extinguished: 0
Player Hits: 0
Extinguishing teammates restores 20 health
Sheen: Deadly Daffodil
Killstreaks Active
Afterburn reduces Medi Gun healing and resist shield effects.
Alt-Fire: Release a blast of air that pushes enemies and projectiles and extinguishes teammates that are on fire.
Harvest Collection
Boneyard Sniper Rifle
Boneyard Wrench
Boneyard Revolver
Pumpkin Patch Flame Thrower
Pumpkin Patch Minigun
Pumpkin Patch Sniper Rifle
Pumpkin Patch Stickybomb Launcher
Boneyard Knife
Macabre Web Pistol
Macabre Web Revolver
Macabre Web Scattergun
Macabre Web Grenade Launcher
Macabre Web Stickybomb Launcher
Macabre Web Minigun
Autumn Flame Thrower
Autumn Grenade Launcher
Autumn Stickybomb Launcher
Autumn Rocket Launcher
Autumn Shotgun
Autumn Wrench
✔ Nutcracker Flame Thrower
Nutcracker Minigun
Nutcracker Pistol
Nutcracker Scattergun
Nutcracker Wrench
Wildwood Medi Gun
Wildwood Revolver
Wildwood SMG
Wildwood Sniper Rifle
Auto-buy requests (Indicate the price for 1 item)