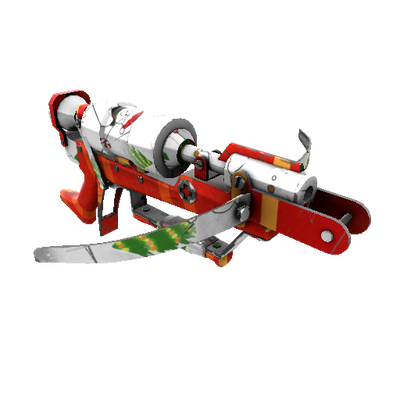 Item is missing on the STEAM marketplace.
Strange Specialized Killstreak Snow Globalization Crusader's Crossbow (Field-Tested)
Mercenary Grade Crossbow (Field-Tested)
Strange Stat Clock Attached
Kills: 0
Sheen: Hot Rod
Killstreaks Active
No headshots
-75% max primary ammo on wearer
Fires special bolts that heal teammates and deals damage
based on distance traveled
This weapon will reload automatically when not active
The Medieval Medic
The Amputator
Crusader's Crossbow
Berliner's Bucket Helm
Winter 2020 Collection
Starlight Serenity War Paint
Saccharine Striped War Paint
Frosty Delivery War Paint
Cookie Fortress War Paint
Frozen Aurora War Paint
Elfin Enamel War Paint
Smissmas Spycrabs War Paint
Gingerbread Winner War Paint
Peppermint Swirl War Paint
Gifting Mann's Wrapping Paper War Paint
Glacial Glazed War Paint
✔ Snow Globalization War Paint
Snowflake Swirled War Paint
Auto-buy requests (Indicate the price for 1 item)
The appearance of items in the list below may differ from the above. For example, items may have different names, descriptions, colors, stickers, gems. Before buying hover on the image of the item to view its full description.