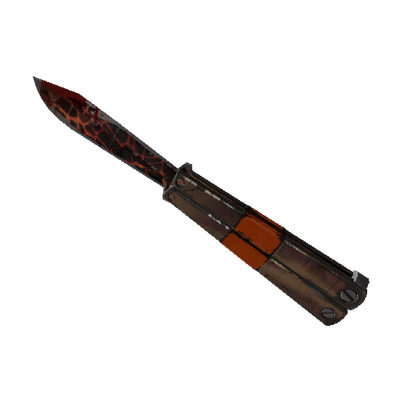 Item is missing on the STEAM marketplace.
Strange Professional Killstreak Stabbed to Hell Knife (Field-Tested)
This item name is changed to: ''Is this Hell?''
Mercenary Grade Knife (Field-Tested)
Strange Stat Clock Attached
Kills: 39
Killstreaker: Singularity
Sheen: Team Shine
Killstreaks Active
Attack an enemy from behind to Backstab them for a one hit kill.
Pyroland Collection
Rainbow Grenade Launcher
Rainbow Sniper Rifle
Rainbow Flame Thrower
Balloonicorn Sniper Rifle
Sweet Dreams Grenade Launcher
Sweet Dreams Stickybomb Launcher
Balloonicorn Flame Thrower
Mister Cuddles Minigun
Blue Mew Knife
Blue Mew Pistol
Blue Mew Rocket Launcher
Blue Mew Scattergun
Shot to Hell Scattergun
Torqued to Hell Wrench
Blue Mew SMG
✔ Stabbed to Hell Knife
Shot to Hell Pistol
Brain Candy Knife
Brain Candy Minigun
Brain Candy Pistol
Brain Candy Rocket Launcher
Flower Power Medi Gun
Flower Power Revolver
Flower Power Scattergun
Flower Power Shotgun
Запросы на автопокупку (Указывать цену за 1 предмет)
Запросов на автопокупку нет