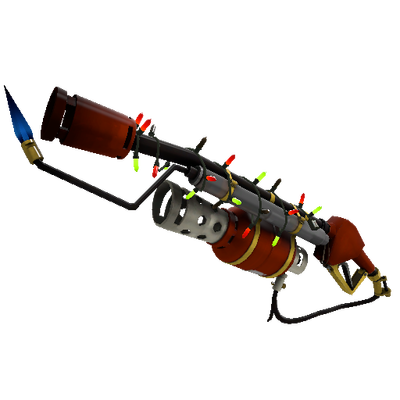 Item is missing on the STEAM marketplace.
Festivized Killstreak Barn Burner Flame Thrower (Factory New)
Mercenary Grade Flame Thrower (Factory New)
Festivized
Team Colored Decorated Weapon
Extinguishing teammates restores 20 health
Killstreaks Active
Afterburn reduces Medi Gun healing and resist shield effects.
Alt-Fire: Release a blast of air that pushes enemies and projectiles and extinguishes teammates that are on fire.
Craftsmann Collection
Lumber From Down Under Sniper Rifle
Tartan Torpedo Scattergun
✔ Barn Burner Flame Thrower
Homemade Heater Pistol
Rustic Ruiner Shotgun
Plaid Potshotter SMG
Country Crusher Scattergun
Iron Wood Minigun
Shot in the Dark Sniper Rifle
Blasted Bombardier Stickybomb Launcher
Antique Annihilator Minigun
Old Country Revolver
American Pastoral Rocket Launcher
Reclaimed Reanimator Medi Gun
Backcountry Blaster Scattergun
Запросы на автопокупку
Запросов на автопокупку нет