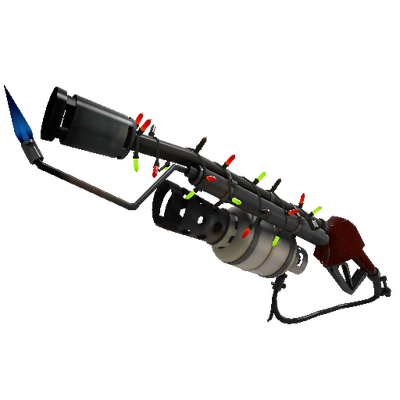 Item is missing on the STEAM marketplace.
Festivized Specialized Killstreak Flame Thrower
Team Fortress 2
Level 1 Flame Thrower
Festivized
Extinguishing teammates restores 20 health
Sheen: Agonizing Emerald
Killstreaks Active
Afterburn reduces Medi Gun healing and resist shield effects.
Alt-Fire: Release a blast of air that pushes enemies and projectiles and extinguishes teammates that are on fire.