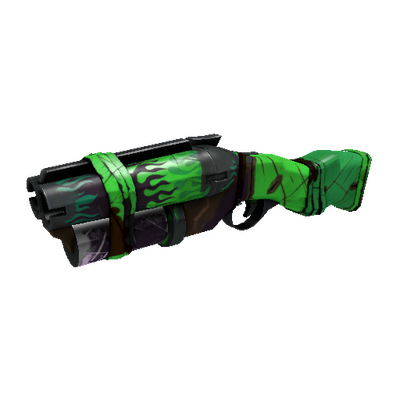 Item is missing on the STEAM marketplace.
Helldriver Soda Popper (Well-Worn)
Assassin Grade Scattergun (Well-Worn)
+50% faster firing speed
25% faster reload time
On Hit: Builds Hype
-66% clip size
When Hype is full, Alt-Fire to activate Hype mode for multiple air jumps.
This weapon reloads its entire clip at once.
The #1 Fan
The Soda Popper
The Winger
The Atomizer
Bonk Boy
Scream Fortress XII Collection
Spectrum Splattered War Paint
Pumpkin Pied War Paint
Mummified Mimic War Paint
✔ Helldriver War Paint
Sweet Toothed War Paint
Crawlspace Critters War Paint
Raving Dead War Paint
Spider's Cluster War Paint
Candy Coated War Paint
Portal Plastered War Paint
Death Deluxe War Paint
Eyestalker War Paint
Gourdy Green War Paint
Spider Season War Paint
Organ-ically Hellraised War Paint
Auto-buy requests (Indicate the price for 1 item)