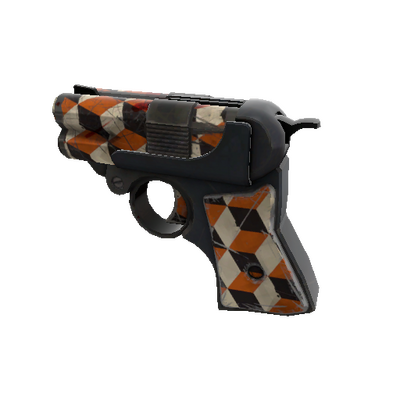 Item is missing on the STEAM marketplace.
Merc Stained Shortstop (Well-Worn)
Mercenary Grade Peppergun (Well-Worn)
When weapon is active:
Increase in push force taken from damage and airblast
Holds a 4-shot clip and reloads its entire clip at once.
Alt-Fire to reach and shove someone!

Mann Co.'s latest in high attitude
break-action personal defense.
The Special Delivery
The Shortstop
Mad Milk
The Holy Mackerel
The Milkman
Item Set Bonus:
Leave a Calling Card on your victims
Infernal Reward Collection
Fire Glazed War Paint
Freedom Wrapped War Paint
Dream Piped War Paint
Bonk Varnished War Paint
Bank Rolled War Paint
Kill Covered War Paint
Pizza Polished War Paint
Clover Camo'd War Paint
Quack Canvassed War Paint
✔ Merc Stained War Paint
Star Crossed War Paint
Cardboard Boxed War Paint
Bloom Buffed War Paint
Auto-buy requests (Indicate the price for 1 item)