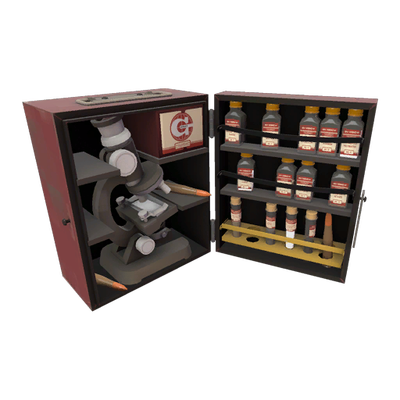 Item is missing on the STEAM marketplace.
Merc's Pride Scarf Strangifier Chemistry Set
Team Fortress 2
Level 5 Recipe
This item has a set of inputs that, once fulfilled, will
reward you with what's listed in its outputs.
The following are the inputs that must be fulfilled.
Pyromancer's Mask x 2
Bombing Run x 2
The Tungsten Toque x 2
Safe'n'Sound x 2
Towering Pillar of Hats x 2
The Pardner's Pompadour x 2
The Virus Doctor x 2
Copper's Hard Top x 2
Medic's Mountain Cap x 2
You will receive all of the following outputs once all of the inputs are fulfilled.
Merc's Pride Scarf Strangifier
This is a limited use item. Uses: 1
Auto-buy requests (Indicate the price for 1 item)