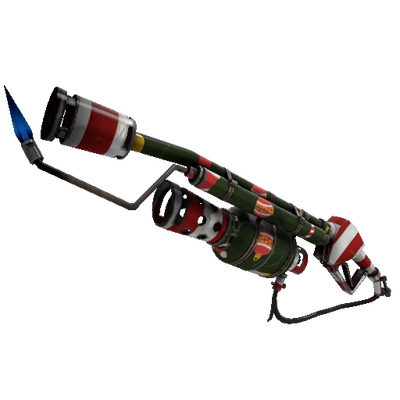 Item is missing on the STEAM marketplace.
Strange Killstreak Smissmas Village Flame Thrower (Field-Tested)
Assassin Grade Flame Thrower (Field-Tested)
Strange Stat Clock Attached
Kills: 456
Extinguishing teammates restores 20 health
Killstreaks Active
Afterburn reduces Medi Gun healing and resist shield effects.
Alt-Fire: Release a blast of air that pushes enemies and projectiles and extinguishes teammates that are on fire.
Winter 2019 Collection
Winterland Wrapped War Paint
✔ Smissmas Village War Paint
Smissmas Camo War Paint
Frost Ornamented War Paint
Snow Covered War Paint
Sleighin' Style War Paint
Igloo War Paint
Seriously Snowed War Paint
Gift Wrapped War Paint
Alpine War Paint
Auto-buy requests (Indicate the price for 1 item)