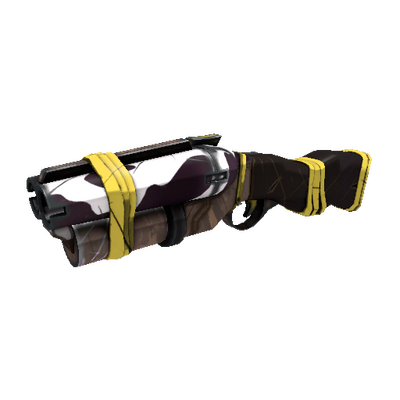 The minimal price on the Steam market 49,57 q.
Bovine Blazemaker Mk.II Soda Popper (Minimal Wear)
Commando Grade Scattergun (Minimal Wear)
+50% faster firing speed
25% faster reload time
On Hit: Builds Hype
-66% clip size
When Hype is full, Alt-Fire to activate Hype mode for multiple air jumps.
This weapon reloads its entire clip at once.
The #1 Fan
The Soda Popper
The Winger
The Atomizer
Bonk Boy
Contract Campaigner Collection
Dead Reckoner Mk.II War Paint
✔ Bovine Blazemaker Mk.II War Paint
Backwoods Boomstick Mk.II War Paint
Masked Mender Mk.II War Paint
Macabre Web Mk.II War Paint
Iron Wood Mk.II War Paint
Nutcracker Mk.II War Paint
Smalltown Bringdown Mk.II War Paint
Auto-buy requests (Indicate the price for 1 item)