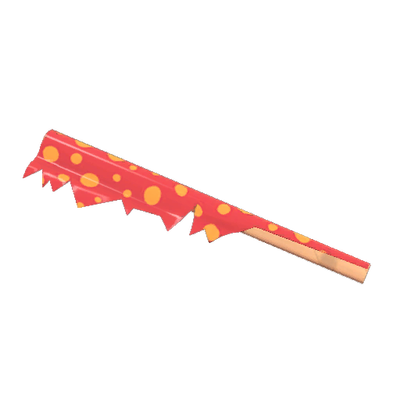 Item is missing on the STEAM marketplace.
Killstreak Wrap Assassin
Team Fortress 2
Level 15 Bat
+25% increase in recharge rate
Alt-Fire: Launches a festive ornament that shatters causing bleed
Killstreaks Active
-65% damage penalty
These lovely festive ornaments are so beautifully crafted, your enemies are going to want to see them close up. Indulge them by batting those fragile glass bulbs into their eyes at 90 mph.
Santa's Little Accomplice
The Wrap Assassin
The Bootie Time
The Big Elfin Deal
( Not Usable in Crafting )
Auto-buy requests (Indicate the price for 1 item)