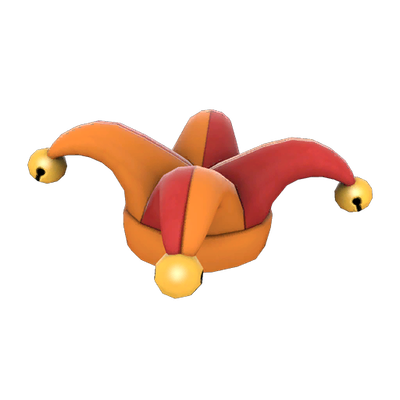 The minimal price on the Steam market 50,92 q.
Pestering Jester
Team Fortress 2
Level 46 Hat
Assassin Grade Hat
Creepy Crawly Collection
Combustible Cutie
Class Crown
Burly Beast
✔ Pestering Jester
Mo'Horn
Lil' Bitey
Big Topper
Heavy Tourism
The Corpus Christi Cranium
Spirit of the Bombing Past
The Toadstool Topper
The Wing Mann
The Cranial Carcharodon
The Wide-Brimmed Bandito
Spooktacles
The El Paso Poncho
Colossal Cranium
Nasty Norsemann
The Surgeon's Sidearms
Mad Mask
Showstopper
The appearance of items in the list below may differ from the above. For example, items may have different names, descriptions, colors, stickers, gems. Before buying hover on the image of the item to view its full description.