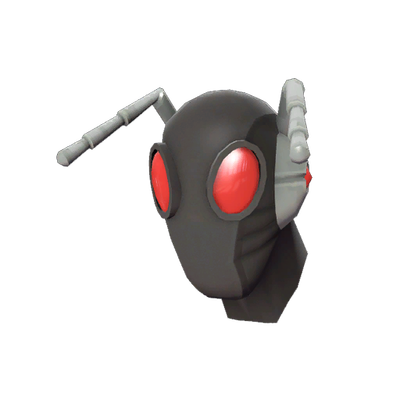 Item is missing on the STEAM marketplace.
Strange Arthropod's Aspect
Team Fortress 2
Strange Costume Piece - Points Scored: 313
Elite Grade Costume Piece
Gargoyle Collection
Catastrophic Companions
✔ Arthropod's Aspect
Dead'er Alive
Crusader's Getup
Grim Tweeter
Death Racer's Helmet
B'aaarrgh-n-Bicorne
El Caballero
Neptune's Nightmare
Iron Lung
Duck Billed Hatypus
Roboot
Prehistoric Pullover
B'aaarrgh-n-Britches
Thrilling Tracksuit
Smokey Sombrero
El Patron
The Face of Mercy
The Hellmet
The appearance of items in the list below may differ from the above. For example, items may have different names, descriptions, colors, stickers, gems. Before buying hover on the image of the item to view its full description.