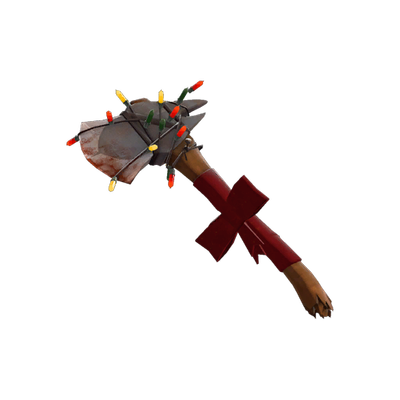 The minimal price on the Steam market 707,20 q.
Strange Specialized Killstreak Festive Axtinguisher
Team Fortress 2
Limited Strange Fire Axe - Kills: 0
(Critical Kills: 0)
Sheen: Team Shine
Killstreaks Active
Mini-crits burning targets and extinguishes them.
Damage increases based on remaining duration of afterburn
Killing blows on burning players grant a speed boost.
-33% damage penalty
No random critical hits
This weapon holsters 35% slower
Auto-buy requests (Indicate the price for 1 item)