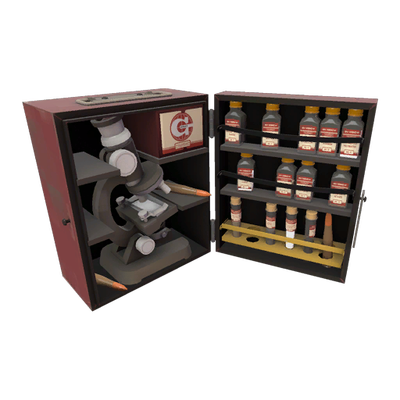 The minimal price on the Steam market 471,79 q.
Sight for Sore Eyes Strangifier Chemistry Set Series #1
Team Fortress 2
Level 5 Recipe
This item has a set of inputs that, once fulfilled, will
reward you with what's listed in its outputs.
The following are the inputs that must be fulfilled.
The Scottish Resistance x 3
The Big Earner x 1
Mad Milk x 1
Strange Festive Sniper Rifle x 1
You will receive all of the following outputs once all of the inputs are fulfilled.
Sight for Sore Eyes Strangifier
This is a limited use item. Uses: 1
Auto-buy requests (Indicate the price for 1 item)