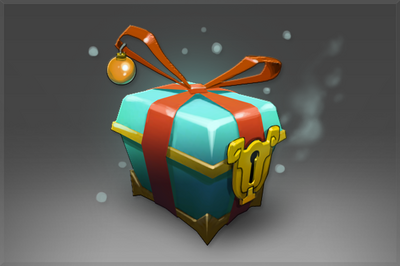 The item is not available on the STEAM marketplace.
Frosty Treasure of Frostivus
Dota 2
Common Treasure chest
This treasure contains one of the following items:
Mokkin, the Ancient Conductor
Warlock's Summoning Scroll
Heaven Sent
Blueheart Tails
Bow of the Serpent
Barrel of Whale Ale
Midnight Locks
Sceptre of the Throne
Snowball Stinger
The Scintillant Sting
Frozen Formation
In addition, this treasure has a chance of containing:
Stoneforged Horns
You will need Frostivus 2013 Treasure Key to open this chest. You can pick one up at the DOTA 2 Store. Beware! At the end of January 12, 2014 this chest will crumble into useless snowflakes. This chest contains one of several mysterious new items:
This item will expire on Jan 12, 2014 (23:00:00).
Auto-buy requests (Indicate the price for 1 item)