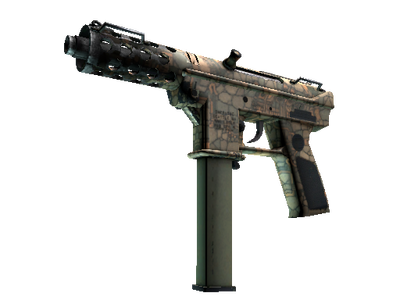 Place a request
Item is missing on the STEAM marketplace.
Souvenir Tec-9 | Blast From the Past (Well-Worn)
CS:GO
Souvenir Mil-Spec Grade Pistol
Exterior: Well-Worn
This item commemorates the 2021 PGL Stockholm CS:GO Championship.
It was dropped during the Grand Final match between Natus Vincere and G2 Esports.
An ideal pistol for the Terrorist on the move, the Tec-9 is lethal in close quarters and features a high magazine capacity. A pale green and beige pattern of ancient tiles has been applied.

"Hope remains, even for those began their journey down the wrong path"
The Ancient Collection





Sticker: PGL (Gold) | Stockholm 2021, G2 Esports (Gold) | Stockholm 2021, Ancient (Gold), Natus Vincere (Gold) | Stockholm 2021