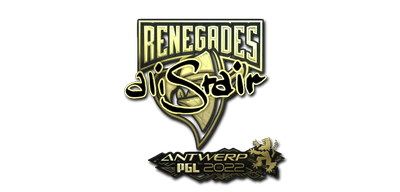 Item is missing on the STEAM marketplace.
Sticker | aliStair (Gold) | Antwerp 2022
CS:GO
Extraordinary Sticker
This item commemorates the 2022 PGL Antwerp CS:GO Championship.
This sticker can be applied to any weapon you own and can be scraped to look more worn. You can scrape the same sticker multiple times, making it a bit more worn each time, until it is removed from the weapon.
This gold sticker was autographed by professional player Alistair Johnston playing for Renegades at the PGL Antwerp 2022 CS:GO Major Championship.
Auto-buy requests (Indicate the price for 1 item)