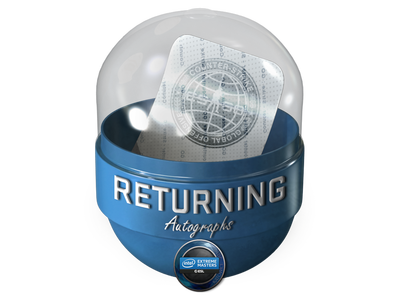 Item is missing on the STEAM marketplace.
Katowice 2019 Returning Challengers Autograph Capsule
CS:GO
Base Grade Container
This item commemorates the 2019 IEM Katowice CS:GO Championship.
This capsule contains a single High Grade, Foil, or Gold sticker autographed by one of the players from Returning Challengers teams at Katowice 2019.

50% of the proceeds from the sale of this capsule support the included players and organizations.

That sticker can be applied to any weapon you own and can be scraped to look more worn. You can scrape the same sticker multiple times, making it a bit more worn each time, until it is removed from the weapon.
Container Series #264
Sticker can be autographed by one of the following professional players:
flusha (Robin Rönnquist)
kioShiMa (Fabien Fiey)
RUSH (William Wierzba)
autimatic (Timothy Ta)
Golden (Maikil Selim)
Twist (Simon Eliasson)
Xizt (Richard Landström)
JW (Jesper Wecksell)
KRIMZ (Lars Freddy Johansson)
Brollan (Ludvig Brolin)
JaCkz (Audric Jug)
shox (Richard Papillon)
bodyy (Alexandre Pianaro)
kennyS (Kenny Schrub)
Lucky (Lucas Chastang)
f0rest (Patrik Lindberg)
Lekr0 (Jonas Olofsson)
GeT_RiGhT (Christopher Alesund)
REZ (Fredrik Sterner)
dennis (Dennis Edman)
Summer (Cai Yulun)
somebody (Haowen Xu)
Attacker (Sheng Yuanzhang)
BnTeT (Hansel Ferdinand)
xccurate (Kevin Susanto)
tonyblack (Anton Kolesnikov)
crush (Ihor Shevchenko)
jR (Dmytro Chervak)
hutji (Pavel Lashkov)
chopper (Leonid Vishnyakov)
Запросы на автопокупку (Указывать цену за 1 предмет)
Запросов на автопокупку нет