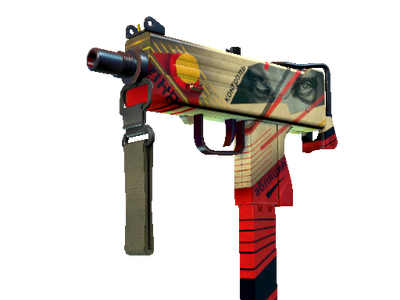 Place a request
The minimal price on the Steam market 555,46 ₽.
MAC-10 | Propaganda (Battle-Scarred)
Exterior: Battle-Scarred
Essentially a box that bullets come out of, the MAC-10 SMG boasts a high rate of fire, with poor spread accuracy and high recoil as trade-offs. It has been custom painted with a pair of eyes and various words in Russian, including "control" and "fear".

You don't believe them, do you?
The 2021 Train Collection