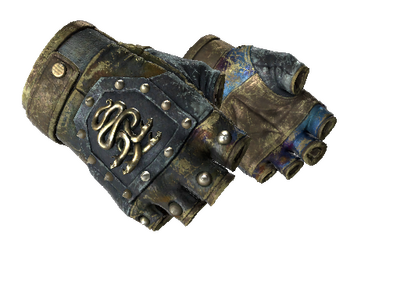 Place a request
The minimal price on the Steam market 4 211,64 ₽.
★ Hydra Gloves | Case Hardened (Battle-Scarred)
CS:GO
★ Extraordinary Gloves
Exterior: Battle-Scarred
These fingerless gloves have been decorated with metal studs and the Operation Hydra logo. These vegan leather gloves have been printed with a variegated metallic pattern.