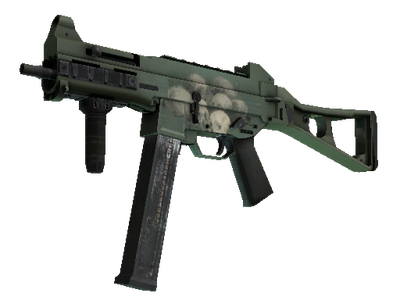 The minimal price on the Steam market 262,28 q.
UMP-45 | Bone Pile (Minimal Wear)
Exterior: Minimal Wear
The misunderstood middle child of the SMG family, the UMP45's small magazine is the only drawback to an otherwise versatile close-quarters automatic. This memento from Cache has been painted with skulls over a wiring diagram.

One more for the collection
The Bravo Collection
This item was granted during Operation Bravo to celebrate the Operation's community maps.
Auto-buy requests (Indicate the price for 1 item)