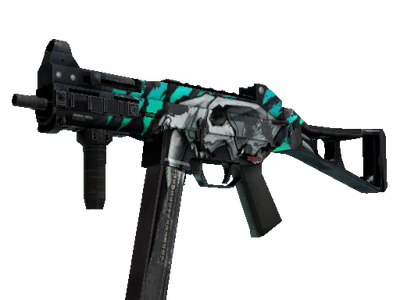 The minimal price on the Steam market 146,33 q.
UMP-45 | Primal Saber (Battle-Scarred)
Exterior: Battle-Scarred
The misunderstood middle child of the SMG family, the UMP45's small magazine is the only drawback to an otherwise versatile close-quarters automatic. It has been given a decal of a sabertooth tiger skull

Every predator eventually meets their end
The Chroma 3 Collection
The appearance of items in the list below may differ from the above. For example, items may have different names, descriptions, colors, stickers, gems. Before buying hover on the image of the item to view its full description.