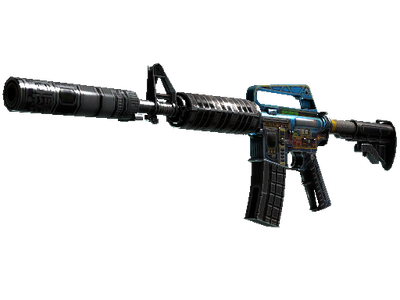 Place a request
The minimal price on the Steam market 595,19 ₽.
M4A1-S | Control Panel (Well-Worn)
Name Tag: ''M4A1-S | Mettaton''
Exterior: Well-Worn
With a smaller magazine than its unmuffled counterpart, the silenced M4A1 provides quieter shots with less recoil and better accuracy. It has been hand painted with colorful dials and switches atop a blue base.

"Is this line secure?"
The 2018 Nuke Collection