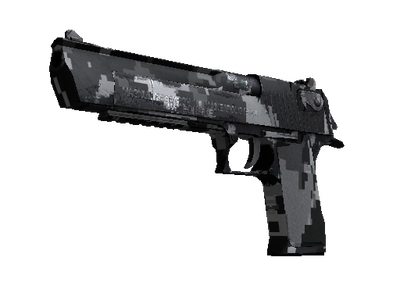 Item is missing on the STEAM marketplace.
Souvenir Desert Eagle | Urban DDPAT (Field-Tested)
CS:GO
Souvenir Industrial Grade Pistol
Exterior: Field-Tested
This item commemorates ESL One Cologne 2015 CS:GO Championship.
It was dropped during the Quarterfinal match between Team Kinguin and Team SoloMid, and autographed by Mikail Bill who was the most valuable player in that round.
As expensive as it is powerful, the Desert Eagle is an iconic pistol that is difficult to master but surprisingly accurate at long range. It has been painted using a Digital Disruptive Pattern (DDPAT) hydrographic.

By the time you're close enough to notice the pixels it's already too late
The Overpass Collection





Sticker: Team Kinguin (Gold) | Cologne 2015, Team SoloMid (Gold) | Cologne 2015, Maikelele (Gold) | Cologne 2015, ESL (Gold) | Cologne 2015