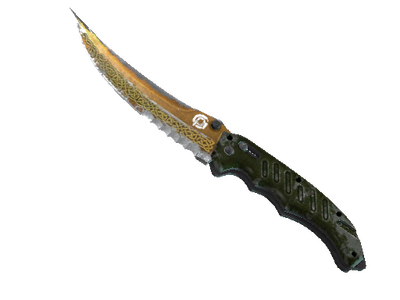 Place a request
Item is missing on the STEAM marketplace.
★ StatTrak™ Flip Knife | Lore (Battle-Scarred)
CS:GO
★ StatTrak™ Covert Knife
Name Tag: ''Bernabeu''
Exterior: Battle-Scarred
This item features StatTrak™ technology, which tracks certain statistics when equipped by its owner.
StatTrak™ Confirmed Kills: 5
*Stats for this item will reset when used in Steam Trading or Community Market
Flip knives sport a Persian-style back-swept blade with an acute point. While the point itself may be fragile, the overall design of the flip knife's design is surprisingly durable. It has been custom painted with knotwork.